We won't stand by and watch!
Dear friends,

In light of the humanitarian crisis and the distress emerging from the ground in Ukraine, we are called upon to help.
Together with our partner organizations and generous donors, we are supporting the Jewish community in Zhytomyr in western Ukraine that is currently absorbing hundreds of war refugees who need food and shelter.
WhatsApp Image 2022-02-25 at 12.12.57(1)
The equipment we are purchasing immediately include:
- Food & Medicine
- Mattresses
- Generators
- Transport of refugees to shelters
- Games for children
​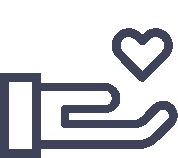 "Cast thy bread upon the waters: for thou shalt find it after many days"